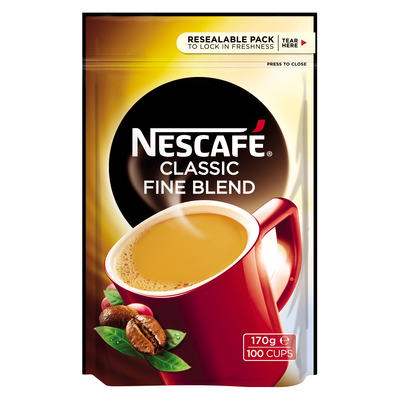 Nutrition Benefit
Good Question: How is NESCAFÉ Fine Blend made? Good to know: NESCAFÉ Fine Blend is simply made from 100% natural coffee beans and contains no additives. Good to remember: Research supports that daily intake of 3-4 cups of soluble coffee can be part of a healthy balanced diet.
Nutrition Table
Nutritional information is not available online for this product at this time. Please check back at a later date or call Nestlé Consumer Services on 1800 025 361* (8:30am-5:30pm AEST, Mon-Fri).
* This is a toll free number for calls from a landline within Australia. If using a mobile phone, charges may apply.
Ingredients
100% Natural Coffee Beans